Both mixing and mastering is the most vital process in the arena of creative production as this is the process through which the raw audio is made ready for your clients or audience. Each and every professional advertisement or song encompasses a mastering process through which an ordinary audio file can be transformed into the masterpiece. At our Mstudio69, landmark music studio in Delhi, we incorporate the best cut-edge technology and proficient engineers to mix as well as master the videos, soundtracks and the albums.
Voice Over and Dubbing Services
Our studio is the best music studio in east Delhi for the voice and dubbing as it's very calm and private; exactly what is required to do the work perfectly. There are various kinds of dubbing services which offer such as dubbing radio spots, animation projects, commercials, agencies etc
We can also help you by providing an excellent voice for any kind of projects. You will be very satisfied once you take our budding and voice services. You will be happy with the work and the money as well, all our services are done within your budget and projects will be done on time.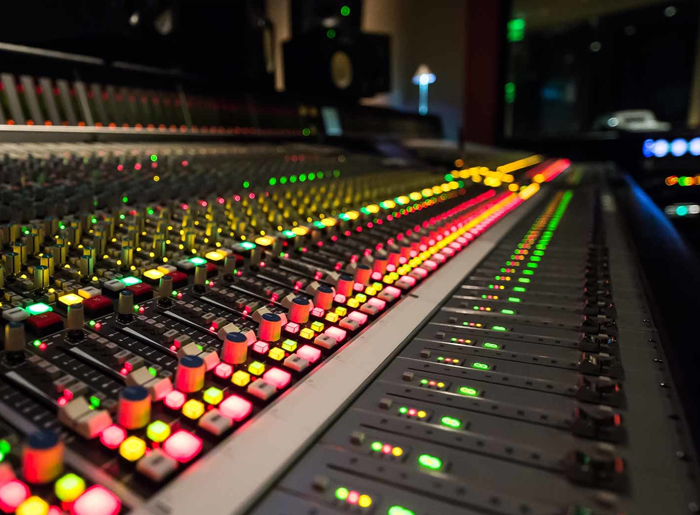 Just like a company possesses a logo, mission, and vision, so the visual brand and the music form the sound brand. Through music the soothing sound automatically connects the people. If the sound is created strategically and tailored properly then your clients can be automatically attracted towards your brand, which is really very helpful in making your reputation both online and offline.
We are proficient in providing, creating, the best class of music strategies for all type of brands which wants to motivate, connect as well as inspire their clients with the music.   
We believe in delivering the best voice recording services to our clients, so you don't have to worry about the quality services. We have a team which is entrusted with knowing your needs and requirements and works accordingly so that you can get the work done perfectly. Our team uses the ADRs, Mix and master; voiceovers etc techniques till you are fine with the final version. Our clients have always praised our services and the team which is behind the composition and recording of the particular version. As per our clients we are the pioneer and best recording studio in Delhi.
Mostly the term sequencing is confused with recording because sequencing is a form of recording and both of their end results in the music. But both have the entirely different types of data. If you desire to sequence any version than your system should comprise of –midi instrument, keyboard, sequencing software, and midi interface.